Another post for my Ottawa readers. Today I'm sharing some of my favourite Ottawa vendors. Maybe when you're thinking Christmas gifts you'll check these guys out.
Just Play Toy Rental (Just Play Toy Rental website) (Just Play Toy Rental on Facebook)
Just some of the toys from Just Play Toy Rental.
I first met Delta from Just Play Toy Rental when I was lucky enough to review her monthly toy rental service last year. Once a month, a batch of toys are delivered to your door (at a date and time agreed upon). It's like Christmas once a month. And the toys were educational, open-ended, and very high quality. It's a great way to get a variety of toys for your kids without spending big bucks and filling up your basement when they get bored with them. You can do a monthly subscription, rent toys for an event (think birthday parties), or try out a toy here and there. Genius. (
Review on Kids in the Capital
.)
Play Time Cafe in Manotick (Play Time Cafe website) (Play Time Cafe on Facebook)
Play area at Play Time Cafe.
Play Time Cafe is a shop in Manotick that caters to families. They have a play place surrounded with half walls and a baby gate so the kids are safe and contained while you sip your latte. They also offer Dinner At Your Door program where they will deliver you healthy meals. The food is delicious - the chicken and avocado panini is my fav - and the ladies are so sweet. (
post
)
McKatibel's Boutique (McKatibel's Boutique on Facebook) (McKatibel's Boutique on Etsy)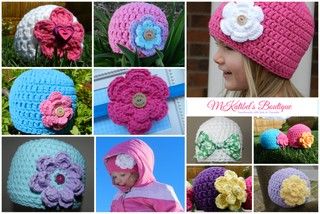 Just some of the beautiful things available at McKatibel's Boutique.
Katie from McKatibel's Boutique is a mad crocheting mama. She makes beautiful hats and hair accessories and is branching into adult sizes. Her pieces are so well made and she's quick! We worked together earlier this year where she generously sponsored a giveaway on the blog. I heard happy things from that winner. If you order by November 20th you'll receive your products in time for Christmas. (
post
)
Michelle's Barefoot Books (Michelle's Barefoot Books on Facebook) (Michelle's Barefoot Books website)
Little K and Little J practicing yoga using their Barefoot Books My Daddy is a Pretzel book.
Michelle is an ambassador with Barefoot Books. She found me through a Facebook group and approached me and I'm so glad she did. Barefoot Books are fun and educational and varied. My kids are constantly doing yoga poses they learned from our favourite, My Daddy is a Pretzel. They will be getting the deck that goes with the book for Christmas. Shh! (
post
) (You can win 5 books right now!
Giveaway on OMC
.)
Cakeadoodledoo (Cakeadoodledoo website) (Cakeadoodledoo on Facebook)
This was the beautiful cake Sylvia made for Little K birthday.
Sylvia is a dear friend of mine and I'm so excited to see her business, Cakeadoodledoo, really taking off. She has been busy with the giveaway we hosted here, doing a cake for the Holiday Gift Guide over at the Ottawa Mommy Club (review and giveaway coming soon) and is now the sweet sponsor for Shopping and Sweets. Sylvia is very talented. Not only do her cakes look great, they taste amazing. (
post
) (Coming soon! Giveaway on OMC.)
Oliver's Labels, Rose's Mom (Oliver's Label website) (Oliver's Labels on Facebook)
I can't show you the actual labels but believe me they're fun!
Sarah, or Rose's Mom, sells Oliver's Labels. I have these labels and now that we've used them for a while I can tell you that they work great! For the month of November Sarah is generously donating 50% of her commission to Movember. And you can get 10% off by entering code "RosesMom" at checkout. They have a loot bag package that would be perfect for Christmas. Hm... (
post
)
Shopping and Sweets (Shopping and Sweets website) (Shopping and Sweets on Facebook)
There's a fun event coming up at the end of the month called
Shopping and Sweets
where you go and see all sorts of local vendors and get to snack on cupcakes while you do it. They raise money for local charities. It sounds like a really nice little event and possibly even a one-stop shop for all your Christmas shopping.
So tell me, do you have a favourite local shop?